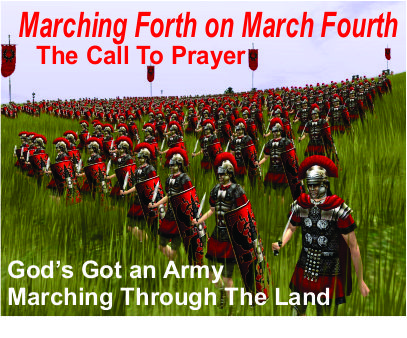 In 1 Timothy 2-8 the Apostle Paul is urging Christians everywhere to lift up holy hands, without wrath and dissension and pray. He tells us who to pray for and why we should pray for them. The directive is for Christians to pray for all men everywhere, which even includes our enemies. He speaks about the importance of praying for the Prime Minister and all who are in position of authority.
In essence Paul is telling us that we may lead a tranquil and quiet life in all godliness and dignity. Paul tells us that it is God's desire for all men be saved and to come to the knowledge of the truth.
On March fourth we are calling a 24 hour season of prayer across this province of Newfoundland and Labrador. We are asking that every area of this province be covered in prayer as we pray for our national, provincial and municipal governments, our schools, teachers, law enforcement officials along with prayer for our family members.
Would you join with us, if so please send us an e-mail telling that yes I will take a prayer slot and pray with you.